Jason Fritsch elected WPTC President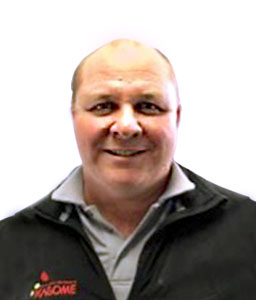 During its meeting in Parma on 25 October, the board of WPTC elected Jason Fritsch, who is the CEO of Kagome Australia, as the new WPTC President.
After receiving a Bachelor of Rural Science at the University of New England (Australia), Jason trained as an agronomist. He joined the tomato processing industry in 2005 as General Manager Field Operations for Cedenco, prior to Kagome acquiring the business in 2011 and was promoted to CEO of Kagome Australia in July 2016.
The other members of the board are:

Vice-President: Manuel Vazquez (CONESA, Spain)


Vice-President: Nick Kastle (Boswell, USA)


P

ast-President: Mike Montna (CTGA, USA)

Treasurer: Robert Giovinazzo (SONITO, France)


President of the Exchange of Information Commission: Mike Montna (CTGA, USA)


P

resident of the Research Commission: Cosme Argerich (Tomate 2000, Argentina) 


President of the Health & Generic Promotion Commission: Luca Sandei (SSICA, Italy)


President of the International Legislation Commission: Carlos Gervas (AGRUCON, Spain)

T
The Board thanked the outgoing President Mike Montna (who remains on the Board as Past-President), and Dimitris Nomikos (outgoing Past-President, who is now leaving the Board), for their contribution to WPTC over the last few years.