The 15th World Tomato Processing Congress & the 17th ISHS Symposium on the Processing Tomato will take place in Budapest in June 2024

SEE YOU IN BUDAPEST - HUNGARY 2024
After a successful online congress in March 2022, we look forward to seeing everyone again in person in the Hilton Hotel in Budapest on 9 to 12 June 2024 for the 15th World Tomato Processing Congress & the 17th ISHS Symposium on the Processing Tomato
The congress website is now online 
The website will be updated over the next few months with the program of this unmissable event !

The 1st World Processing Tomato Congress was organized by AMITOM in Avignon (France) in November 1989. A second congress was organized in Sorrento (Italy) in 1993 and a third in Pampelona (Spain) in 1998.
After the creation of the WPTC in 1998, it was decided to delegate the organization of the 4th congress to CLFP in California in June 2000.
Since then, congresses have taken place regularly every two years, alternatively within an AMITOM country and in a country in a WPTC country outside of the AMITOM region.
The choice of the location has been made alternatively by the Board of AMITOM and by the Board of the WPTC.
These events have become the meeting point for everyone associated with the tomato processing industry.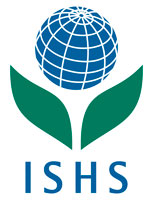 Since the first congress in Avignon, an ISHS Symposium on the Processing Tomato has been organised alongside congresses.
This enables scientists working in various fields of research on tomatoes for processing (breeding, agronomy, pest and diseases, nutrition, processing technology) to meet and exchange with growers and processors.
WPTC and ISHS work in cooperation with the local partners to organize the symposium and the publication of the proceedings in a special edition of Acta Horticulturae.