The World Processing Tomato Congresses are a biannual event now established in the calendar of many people in the tomato processing and associated industries, giving everyone the opportunity to discuss all aspects related to the tomato industry, production and consumption, current market trends, technological developments and how they relate and shape the future of our industry. 
In parallel to the congress, an ISHS Symposium on the Processing Tomato is also held, where the most recent research is presented. 
Additionally, a post congress tour gives the opportunity to the delegates, to visit tomato fields and factories and enjo some of local touristic sites.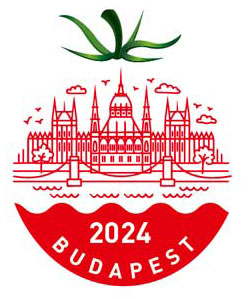 14th WORLD PROCESSING TOMATO CONGRESS - 2022 ARGENTINA
(cancelled in 2020 due to covid-19)
13th WORLD PROCESSING TOMATO CONGRESS - 2018 GREECE
12th WORLD PROCESSING TOMATO CONGRESS - 2016 CHILE
11th WORLD PROCESSING TOMATO CONGRESS - 2014 ITALY
10th WORLD PROCESSING TOMATO CONGRESS - 2012 CHINA
9th WORLD PROCESSING TOMATO CONGRESS - 2010 PORTUGAL
8th WORLD PROCESSING TOMATO CONGRESS - 2008 CANADA
Previous congresses:
 2006 in Tunis (Tunisia)
2004 in Melbourne (Australia)
2002 in Istanbul (Turkey)
2000 in Sacramento (USA)
1998  in Pamplona (Spain)
1993 in Sorrento (Italy)
1989 in Avignon (France)